Cough

Shortness of breath or difficultly breathing

Fever

Chills

Muscle Pain

Sore throat

New loss of taste or smell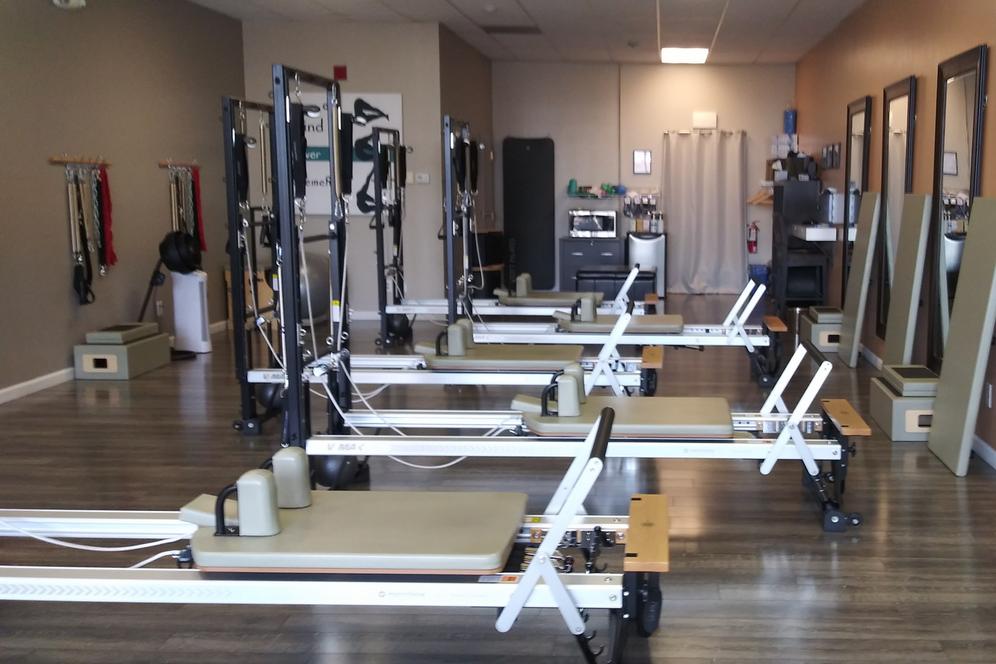 Masks are optional. If you prefer our teachers will wear a mask. Just ask.

All our staff members are fully vaccinated.

Social Distancing - maintaining 6 foot distance (except to participants that live with you) is still recommended.

Reformers will be spaced so that headrests are 6 feet apart from center. Maximum of 6 students/group class.

2 air purifiers will be running.

Personal loops are available for sale. Studio loops will be laundered routinely.

Please use hand sanitizer or studio wipes for your hands at anytime during your session you that feel necessary or desired.

After each session, students will wipe off own machines and equipment used. Teachers will wipe off doorknobs, benches and other regularly touched surfaces.

Routine cleaning and sanitation of studio floors, bathrooms, and mirrors.

Staff and students with symptoms of COVID-19 will not be able to participate.